Indian train ticket cancellations comes with a deduction cost that includes GST. Passengers should weigh options before cancelling their journey. However, IRCTC has designated charges for each ticket based on the time of cancellation, type of ticket, and ticket status. The process is quite simple and fast through established platforms such as the IRCTC website and Rail connect app, using e-wallets like Paytm and counter.
Train Ticket Cancellation
Train commuters interested in terminating a ticket should review IRCTC cancellation policies. Users with confirmed tickets need to cancel tickets 48 hours before departure. E-tickets cannot be withdrawn at the railway counter. However, one can revoke counter tickets online through the IRCTC website (www.irctc.co.in ). Partial cancellation is also available online; eligible passengers need a new e-reservation slip with the original ticket.
passengers need a new e-reservation slip with the original ticket.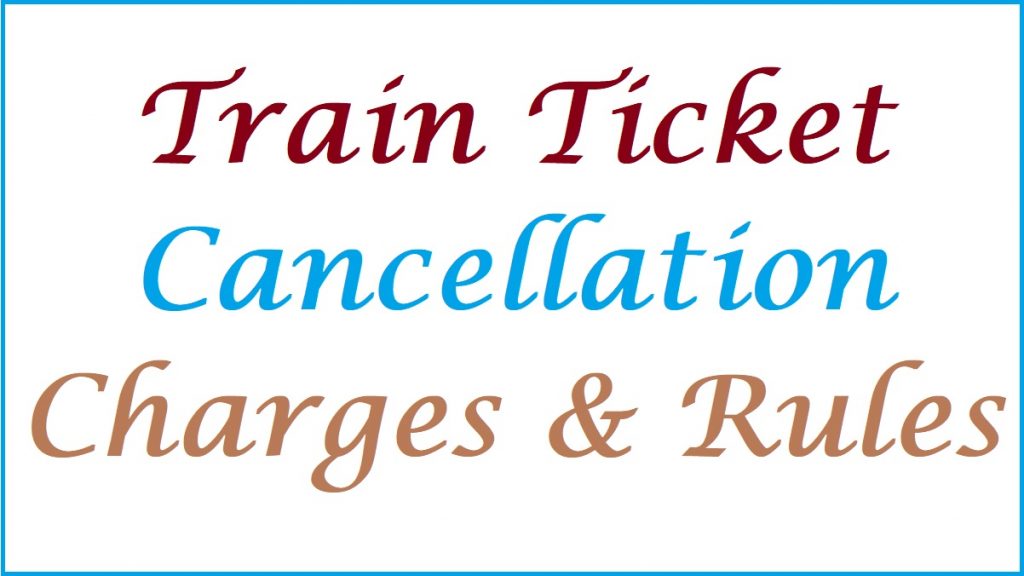 IRCTC Ticket Cancellation Rules
A confirmed ticket should/must be cancelled within 48 hours before departure time. The Company charges the following:
₹ 240 for AC first class and executive class
₹ 200 AC 2 Tier/ first class
₹180 AC 3 Tier/AC chair car/AC 3 Economy
Rs. 120 sleeper class
Rs.60 second class
A 25% charge will apply for tickets cancelled within 12hrs to 48 hours before the scheduled departure time. Individuals cancelling between 12 hours to 4 hours will receive 50% of the fare paid based on the minimum cancellation.
Passengers cannot terminate e-tickets after the chart preparation. However, if the user continues the process, no refund will be administered. One should file TDR (ticket deposit receipt) online for cancellation.
Wait-Listed RAC Tickets
Reservation against cancellation (RAC) and waitlisted ticket holders can also request a refund for cancelled tickets up to 30 minutes before departure. The user will receive the remaining funds after deducting on their bank account. IRCTC is responsible for any delays or cancellations; no amount is deducted for such cases.
To check for changes, passengers need to check train services online. IRCTC publishes information on the official website for easy access. Commuters can review details through mobile (IRCTC Rail Connect app) or the IRCTC website.
Tatkal Train Tickets
IRCTC hasn't set a refund policy for confirmed Tatkal tickets. However, if the hitches are due to IRCTC train delays or cancellations, the user can file a TDR and provide the reason for cancellation. The automatic cancellation is refundable based on Company rules. Individuals with bulk tickets or more than one booking can file a TDR to request for refund on different tickets.
How to Cancel Train Ticket in IRCTC
Step by step to Cancel a Train Ticket Using IRCTC Portal
Visit the IRCTC website via the link https://www.irctc.co.in/nget/train-search
Go to the login page and enter your user ID and password.
Click "my account" > "my transactions" and press the "Booked ticket history" tab.
A list of booked tickets will show; choose the ticket you want to cancel.
Click the "cancel ticket" tab.
Select the check box next to "select all or specific passengers" you wish to cancel their ticket.
Press the cancel button and review the details.
If okay, select the "OK" button to confirm and complete the process.
The IRCTC will refund the funds through the user's bank account.
FAQs
How can I cancel my counter tickets before the scheduled time?
Counter tickets can be cancelled through the IRCTC portal. The user can later collect the funds at the railway station counter.